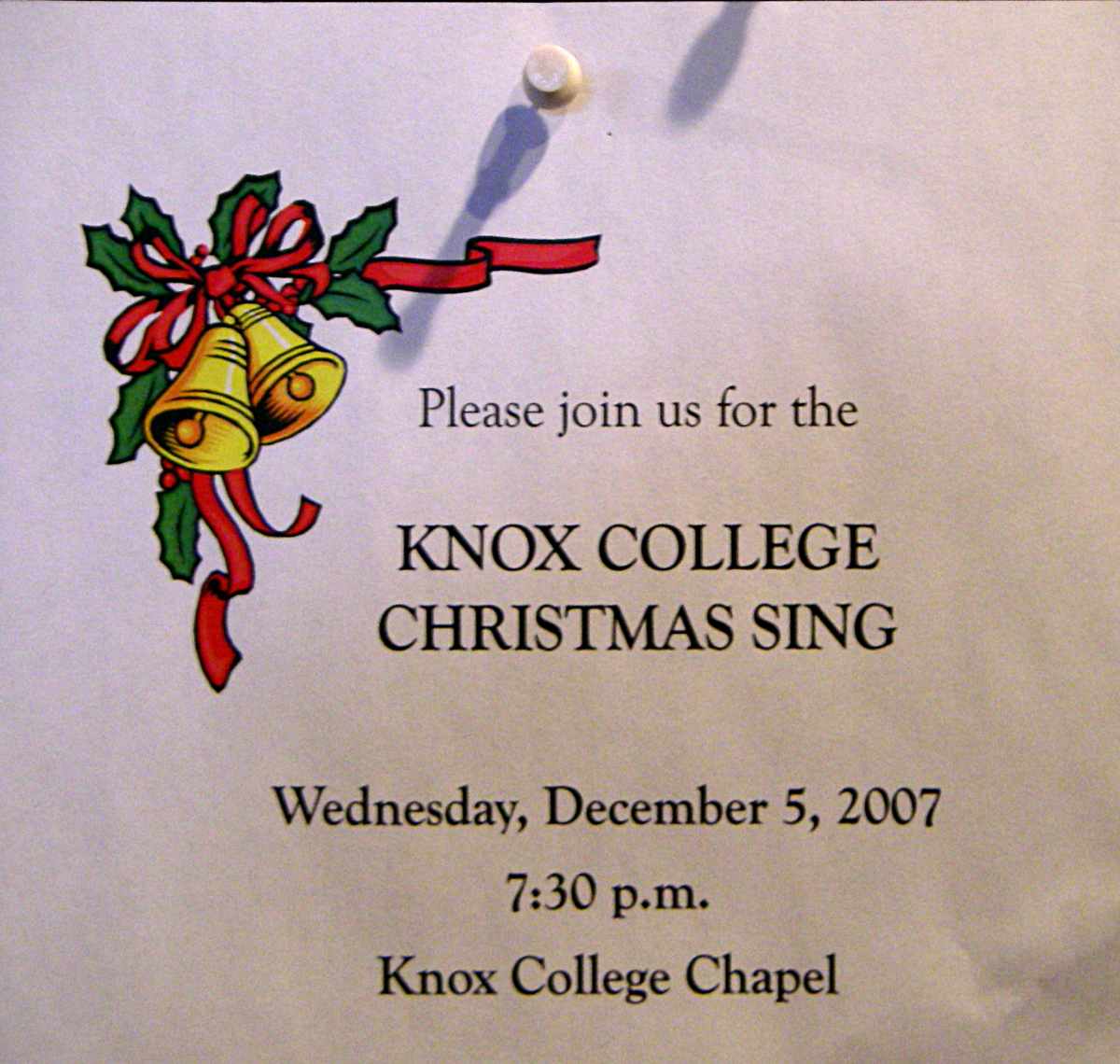 Day-concert as well as the 7:30pm Knox College Christmas Sing, Wednesday 2007 December 5th...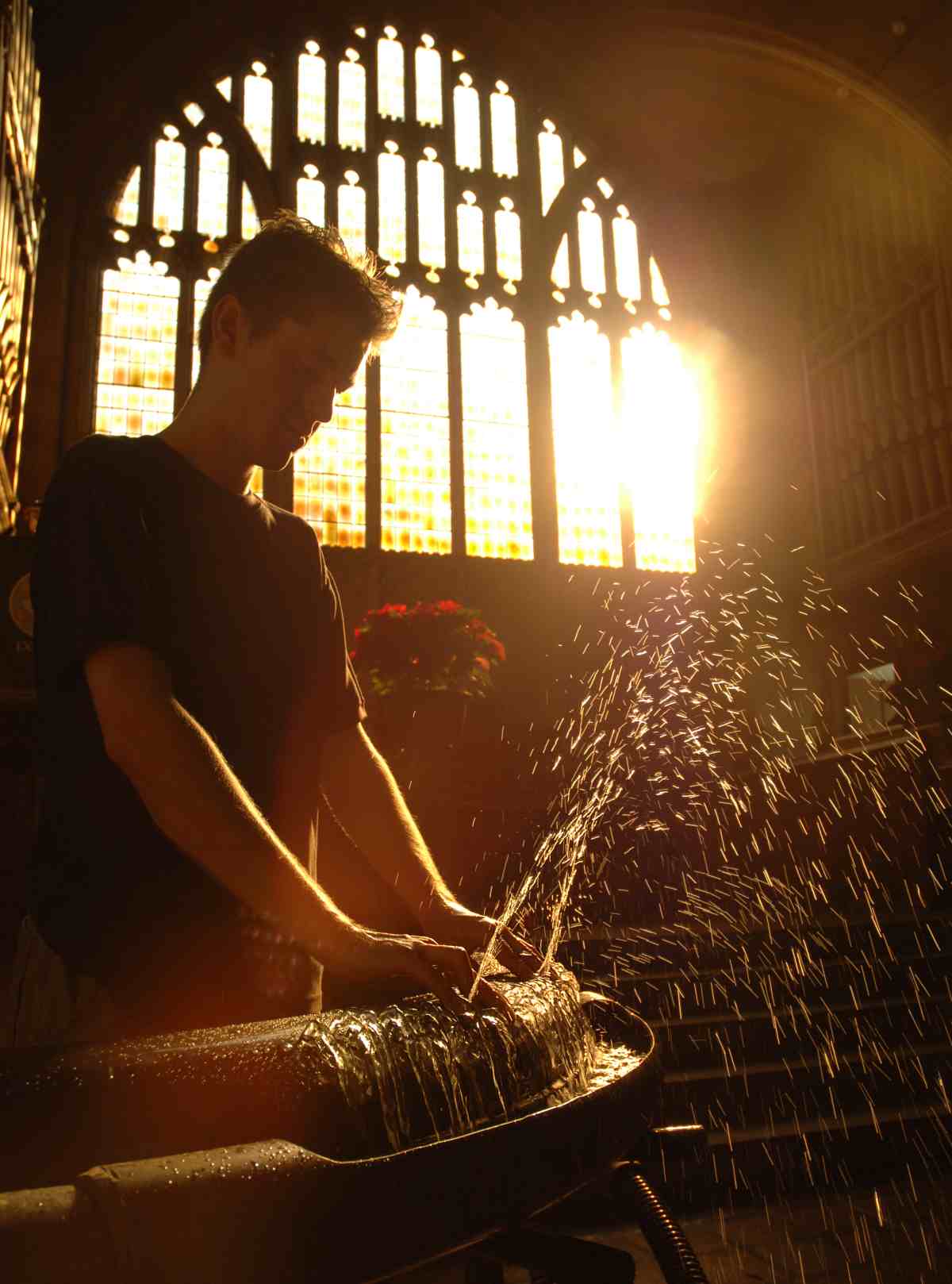 Listen to one of the songs played at the concert...
Various media people were present during the day, and additionally, there was an error in some of the church newsletters, and, additionally, we had others come during the day during the time that we thought that we were merely going to rehearse.
Fortnuately for our daytime audience, the Knox College Chapel was booked for us starting at 11:00am (originally intended just for setup and practice).
As a result, we did a daytime mini-concert performance for those who came early, including some media representatives who comprised the smaller daytime audience. The main event, the Knox College Christmas Sing, took place at 7:30pm.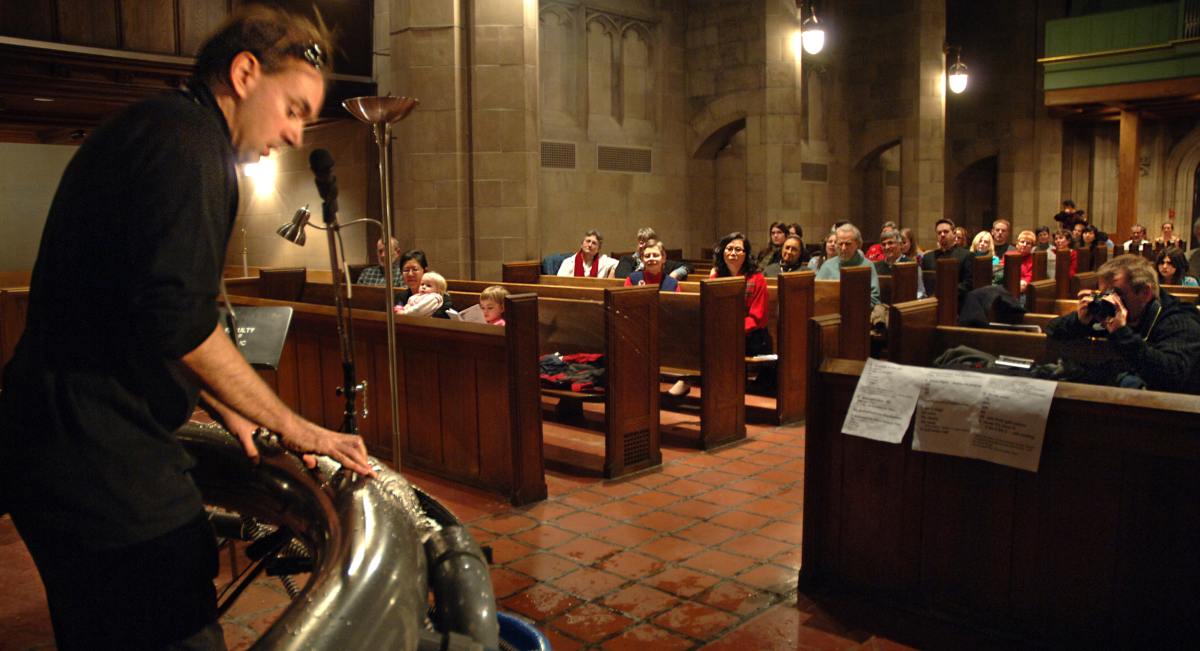 In addition to the pictures you see here, there was lots of other documentation, captured by others, of both the daytime mini-concert(s) as well as the main 7:30pm Knox College Christmas Sing.
I got Raymond to hold my camera on these (same settings and same composition), Ryan and I playing together: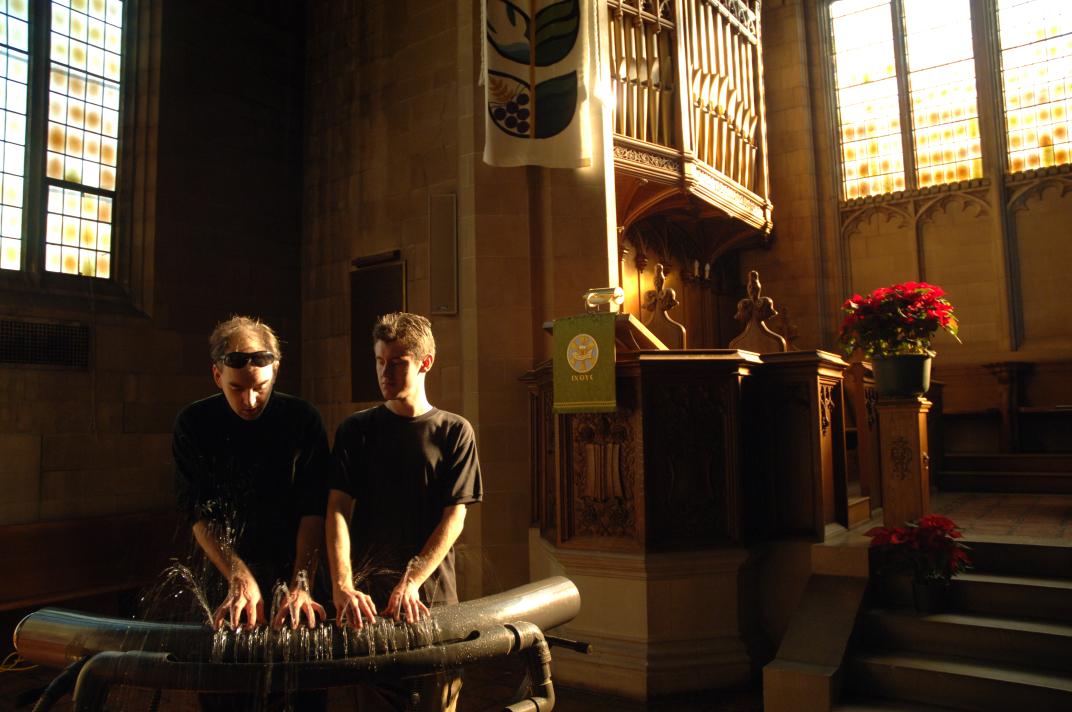 Handed my camera to Raymond during our performance...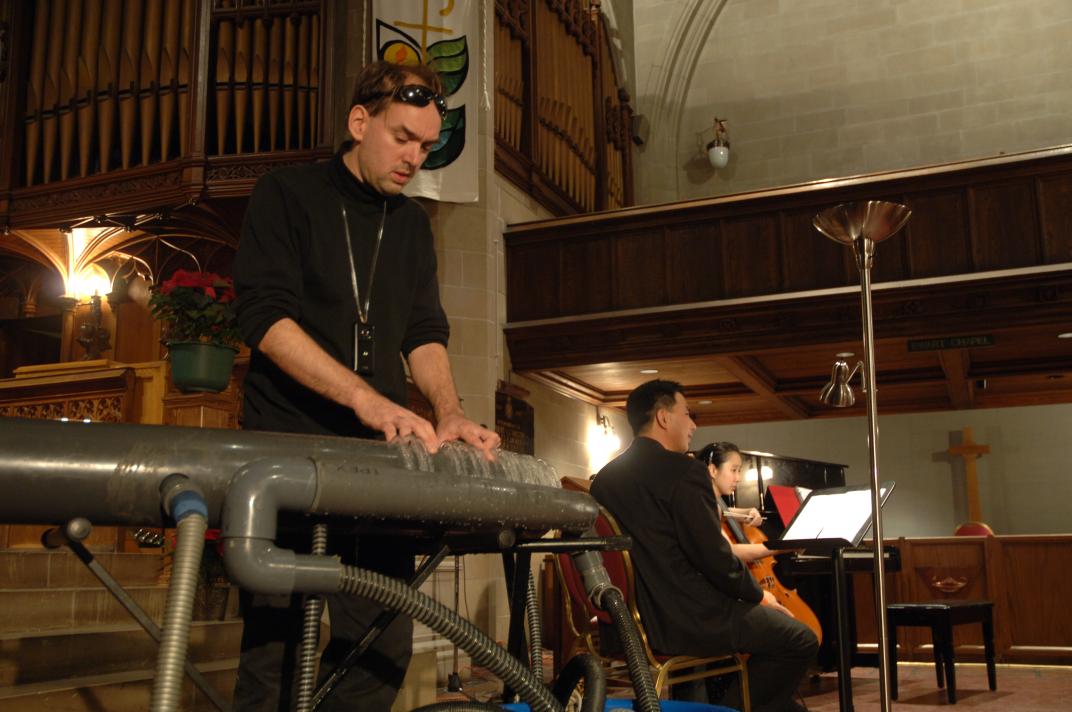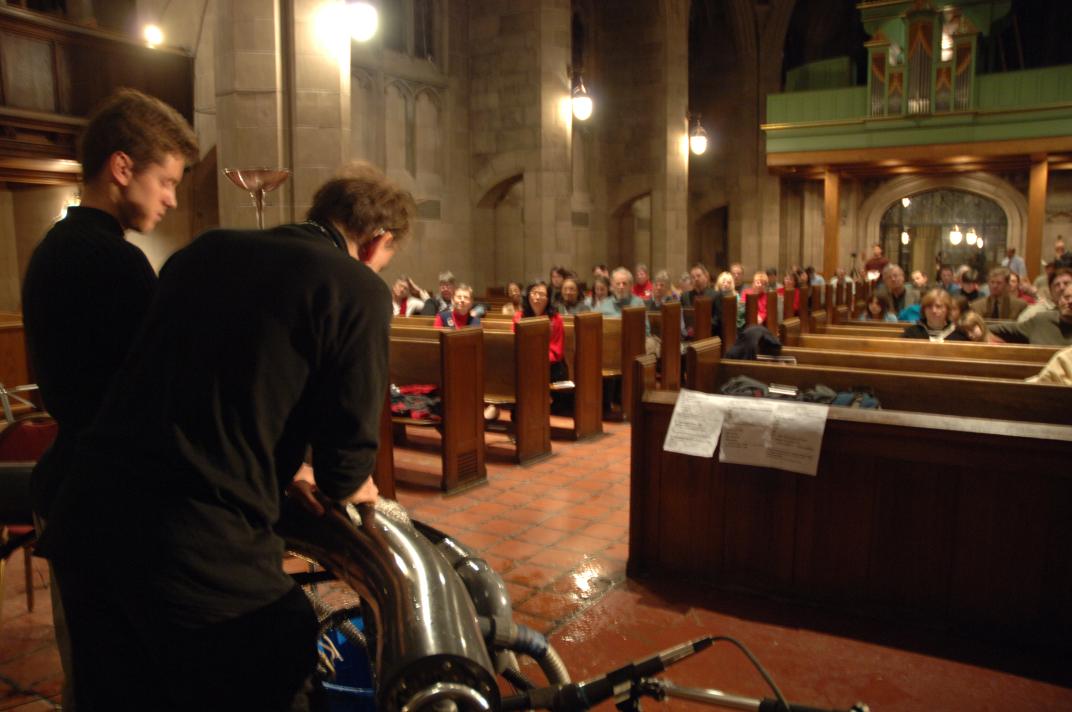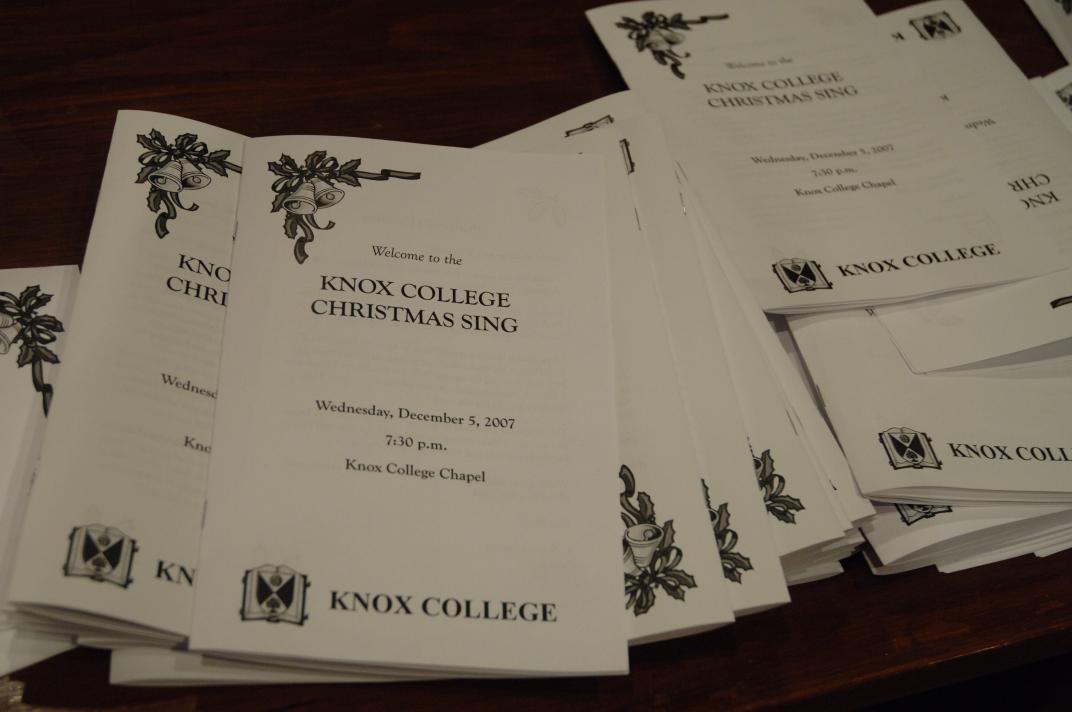 Full index including some that didn't turn out so well
Pictures from underwater camera: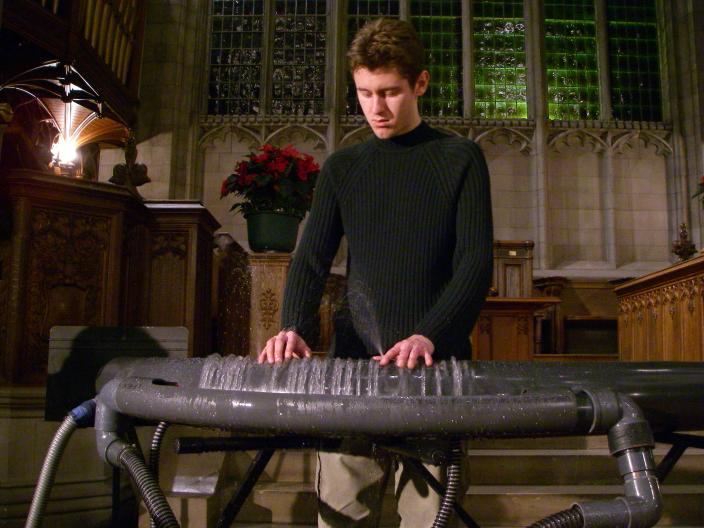 Pictures taken by journalist/photojournalist Stephen Humphrey: